Once upon a time, I had an elaborate routine for preparing homemade chicken soup that involved hacking apart whole chickens, oven roasting my mirepoix (chef speak for onions/carrots/celery), and adding a bouquet garni (a bundle of fresh herbs). Then I had a toddler. Then she went to pre-school. Then we all got sick for a year straight and started drinking soup by the gallon. Then I streamlined my chicken soup recipe and guess what, I'm never going back!
Makes 4 quarts
1.5 lbs boneless, skinless chicken (I like a combination of breasts and thighs)
6 cups good quality chicken broth
6 cups water
1 large onion, diced
2 medium carrots, peeled and sliced into coins
4 celery stalks, sliced
5 cloves garlic, peeled and smashed
3-5 sprigs thyme, leaves stripped from stems
Kosher salt
black pepper
2-3 tbsp grapeseed oil
4 cups cooked egg noodles (optional)
Heat oil in a large stockpot over medium high heat. Sprinkle the chicken generously with salt and pepper and place inside pot, on one side. Add the onion and garlic to the other side of the pot.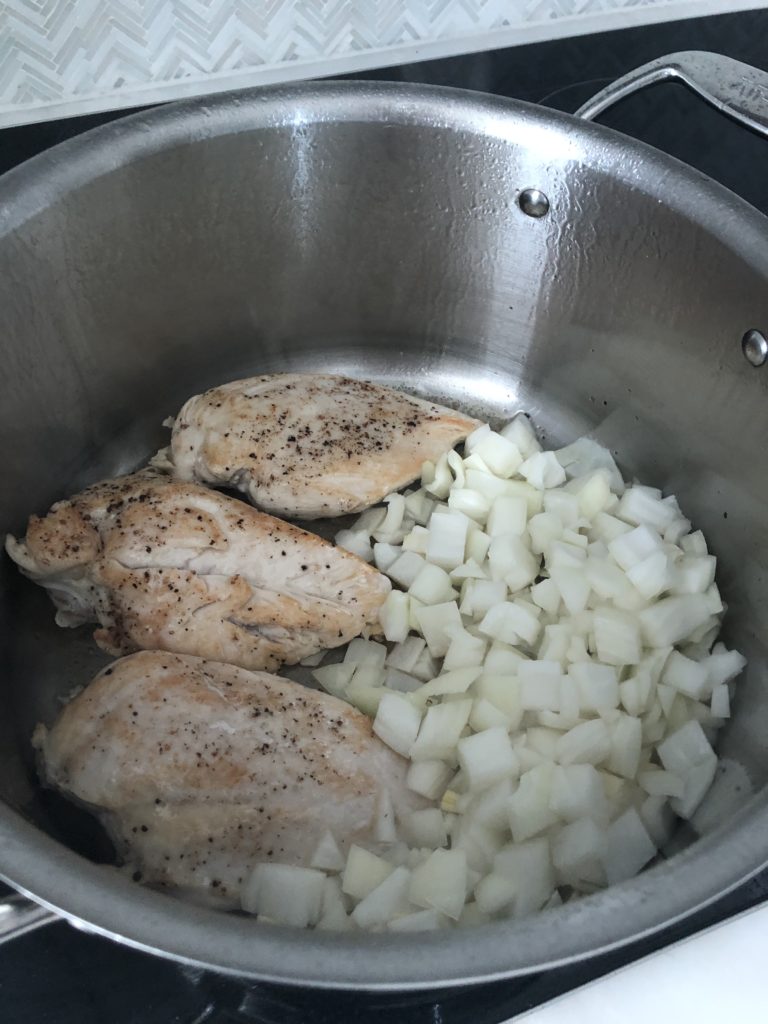 Once chicken is browned, flip over. Stir onion and garlic, and saute until colored and softened slightly, about 5 minutes. Once both sides of chicken are browned, stack on one side of pot, and add carrot and celery to pot, stirring into onion/garlic mixture.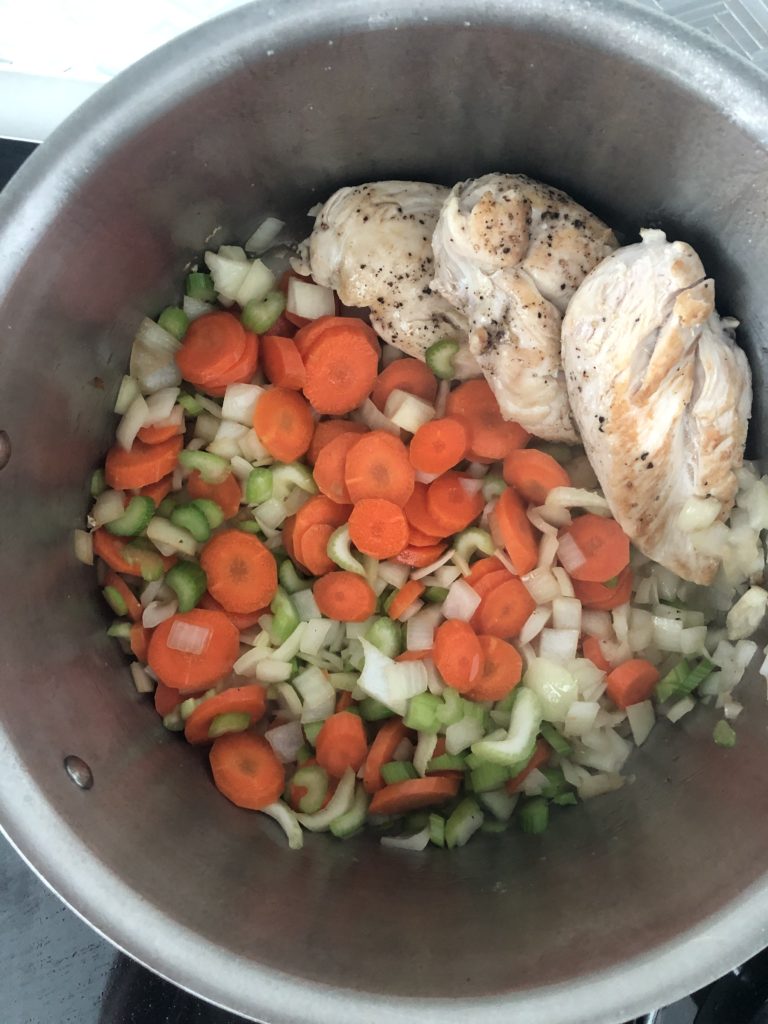 Add a pinch of salt and pepper to vegetables. Saute for another 5 minutes. Add thyme.
Add water to pot and bring to a boil.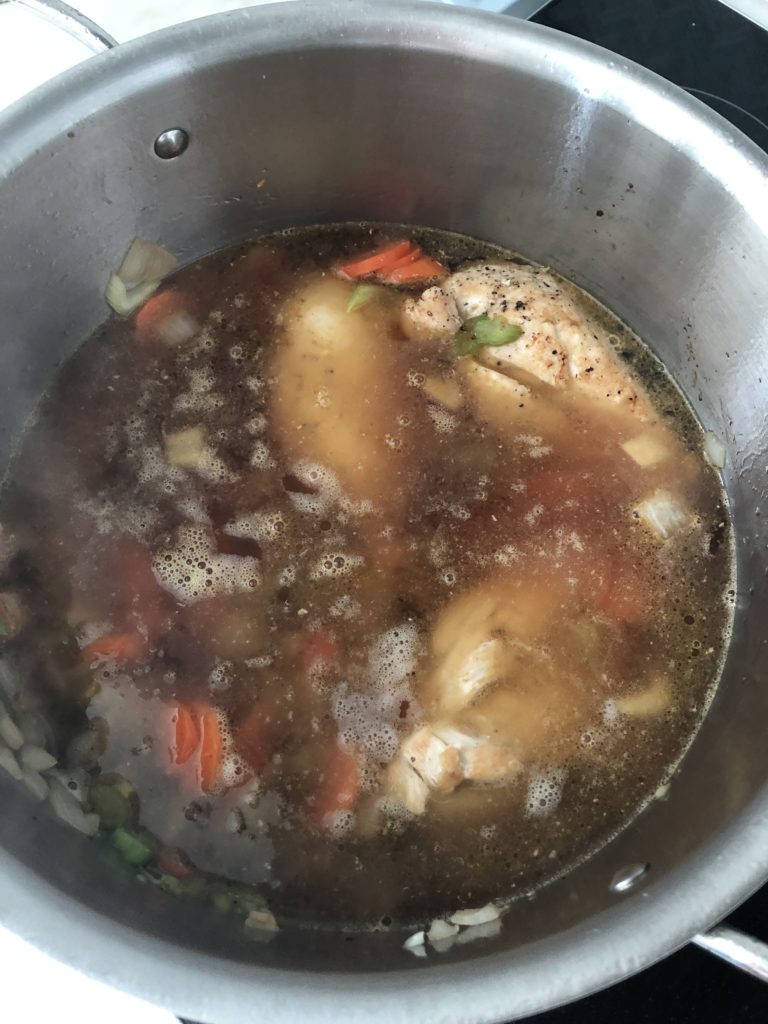 Reduce to a simmer, cover pot, and cook for about 25 minutes, or until chicken is cooked through (chicken should register 165 on a meat thermometer- although I usually just cut into it with a knife to check that the meat is opaque). Once chicken is cooked, remove it from the pot and allow it to cool.
While chicken is cooling, add stock to soup and bring back to a boil. Reduce soup to a simmer again. Cut cooled chicken into small pieces (1/2 inch or so) and add back into soup. Taste soup and season with salt and pepper. Simmer soup for another 10-15 minutes to allow the flavors to meld.
Serve with noodles, if desired.